Clogs, sandals, slippers, flip flops: how to choose the ideal footwear according to your needs? Calzuro gives you some tips…
January 03 2020 – Jean-Francois Michaud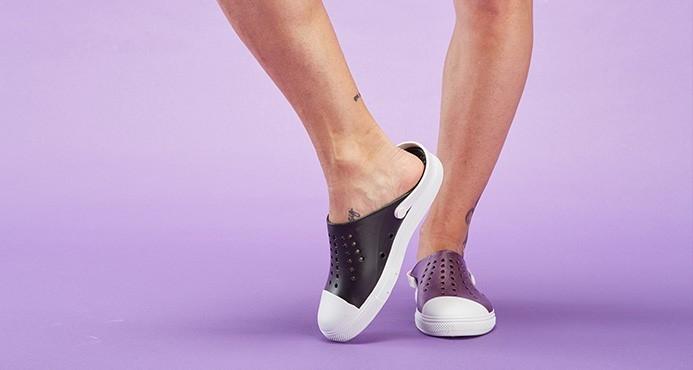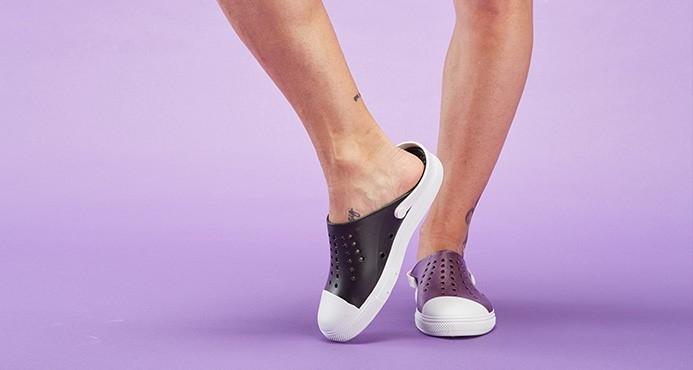 Summer: a season of freedom for your feet!
Choosing the right footwear is not that easy, though. You may pay attention when deciding on flip flops, clogs, slippers or sandals; closed or opened; high or flat.
The wellbeing of your feet always depends on the quality and characteristics of the footwear you use.
In this article you will find some practical advices that will help you choose the ideal footwear:
The most common and used item during summer is without a doubt the flip flop. There is nothing more comfortable, fresh, easy to wear and nice to see than flip flops, both at the beach or in the swimming pool. But not all flip flops are alike! To avoid annoying backache and painful calluses, you should make sure that your flip flops have an
appropriate foot's arch
. No too flat flip flops, then!  
A
tight upper
enables the correct foot support, avoiding the unpleasant sensation of wavering that affects especially the regular movement of the heel.
When heel is not stable, the toes tend to tighten causing tendinitis, metatarsal pain, worsening of already existent toes malformations, nails problems and calluses. 
For those who need a total protection of the foot, for professional requirements or personal taste, and choose to wear clogs or sandals, we recommend paying attention to what you buy! Often our choices are influenced by the trend of the moment rather than by our real needs; and we take for granted that flat and cheap are synonymous with comfortable and practical, only to end up with a painful foot after just a short walk or with blisters that make us buy slippers as soon as possible.
Whether you prefer clogs, sandals or slippers, the best option is always a product that
adequately supports the heel and correctly sustains the spine
. Make sure that the
insole
of your footwear
is anatomic
, prevents bacteria spreading, is
easily washable
and is not made with poor quality materials of dubious origin. It is sure that footwear without an adequate support between heel and toes will cause pain to the feet.
How do you understand when you are buying
quality footwear
, then?
Gather as much information about the product you want to purchase as you can, it is easily done:
Visit the website of the manufacturer and read carefully the technical data and materials used.
Comparing different products of the same type will help you find differences in items that look alike but that really differ in important characteristics you did not notice at first sight.
Read the product reviews: consumers never lie!
Beware of imitations.
Think about how long you would like your footwear to last. Usually, cheaper products do not last long. So, it is actually more convenient to spend a little more, knowing that the product will last more than the cheaper one. Be careful though: when articles are expensive because trendy or widely advertised, it is not always guaranteed they are quality footwear!
Request information to the manufacturer; serious companies quickly reply to emails and telephone requests.

The ultimate test?
At the end of the day, after wearing your footwear several hours, if you do not feel that sensation of swollen feet and legs and your back does not hurt, on the contrary, you feel like you could still go for a walk, then you will know you bought the ideal footwear!
Is it possible? Of course it is!!!