Pro Safety: the Safety Collection that does not renounce to the Comfort and Convenience of a Clog
January 03 2020 – Jean-Francois Michaud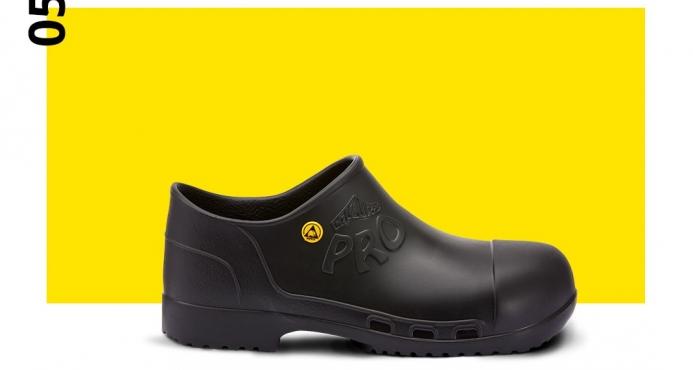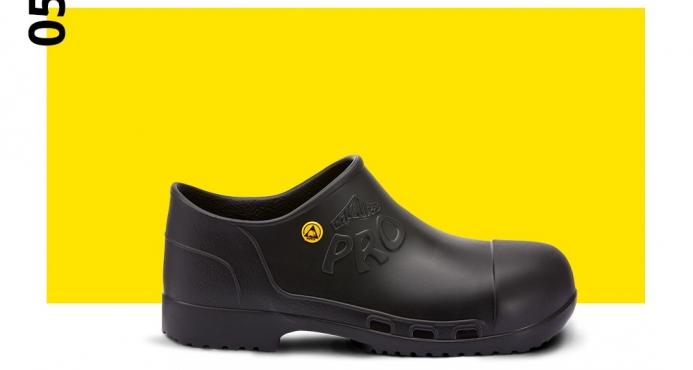 The
CALZURO PRO SAFETY
Safety footwear
is a professional sabot with an elegant soft and comfortable shape, equipped with synthetic polymer
protection metal-free toe-cap
and made with a brand- new special ultra-light, latex-free, casein-resistant copolymer with a closed back-heel region. 
This special safety footwear can be used in different work environments such as
catering, hotels and the health sector
. It guarantees adequate protection against mechanical risks, such as impact and crushing / breakthrough, without sacrificing lightness, when compared to the corresponding footwear in leather with steel toe-cap.
Safety Footwear: characteristics to be taken into account
The conformation of the
Calzuro Pro Safety
makes an easy slip on and slip off and ensures an excellent fit for maximum comfort and safety, thanks to its non-slip sole and the antistatic plug of which it is equipped and a perfect water resistance because without lateral holes. 
The
comfortable fit
of the Calzuro Pro Safety has been designed to ensure the safety of the foot without sacrificing freedom of movement. This is why a slight rise and fall of the heel, to which your feet will get used after only a few uses rediscovering a total feeling of comfort, is perfectly normal. 
Easy to wash and quick to dry, Calzuro Pro Safety will make you rediscover the pleasure of
working in complete wellness and safety
!
Choosing the safety shoes has never been easier!
The choice of the ideal work footwear is extremely important when it comes to safety at work. For what reason? Very simple, the safety shoe protects the worker from the environmental, sometimes critical and dangerous conditions in which it operates.
 
The Calzuro Pro Safety work safety shoe guarantees high performance in terms of contact heat resistance, thermal insulation, cut resistance.
 
The slightly raised heel reduces the strain on the back, maintaining the ideal height even after the shoe has adapted to your weight.
 
The heel latch allows the foot to slip off the shoe quickly in the event of danger and compensates for the lack of side holes by allowing ventilation inside the shoe. Moreover, the comfortable fit is ideal for those who need to use orthopedic insoles (orthotic insoles), without compromising the comfort and safety of the shoe.
 
Once again, Calzuro stands out for the refinement of the materials, the study of the best anatomical shape and the design, and always guarantees its customers maximum comfort and safety, without renouncing the most suitable style for each workplace.